Xingcode Bypass Instructions:
1. Put your AVA.exe and NWZ Launcher.exe into a new folder and named them good copies.
2. Save them in your aeria games ava folder.

3. If you have a shortcut of your old NWZ Launcher you need to delete the old one.

4. Swapped the Hacked/ New from the Hack Pack: AVA.exe in your C:\AeriaGames\AVA\Binaries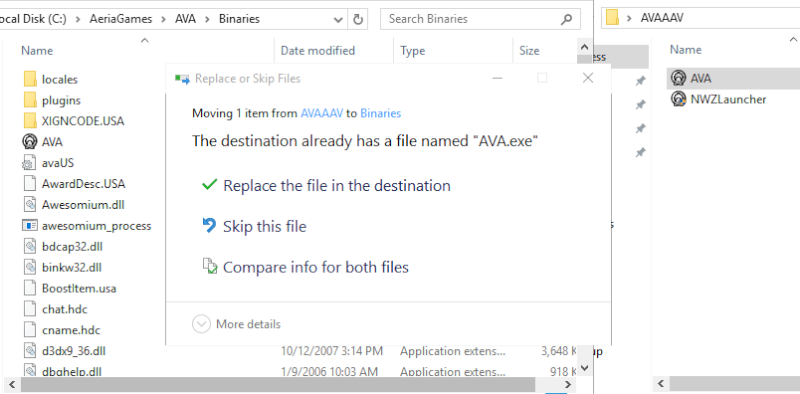 5. Swapped the Hack/ New from the Hack Pack: NWZ Launcher.exe in your C:\AeriaGames\AVA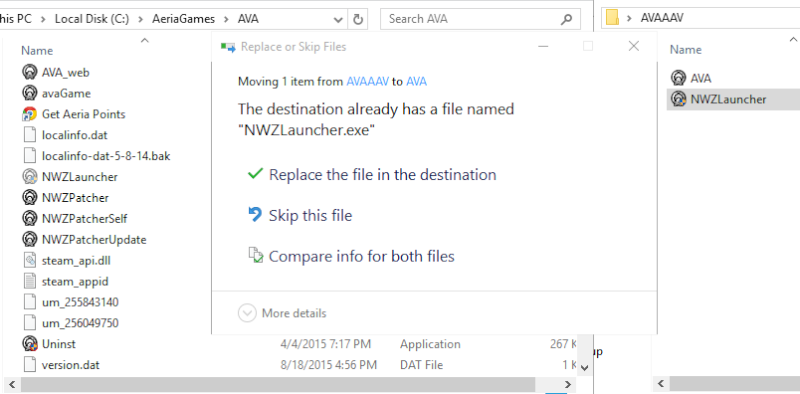 6. Run as Admin NWZ Launcher.exe. << The New One. (Do NOT Login Until You Have Open The: Xingcode Bypass & The Injector w/ The UAV ESP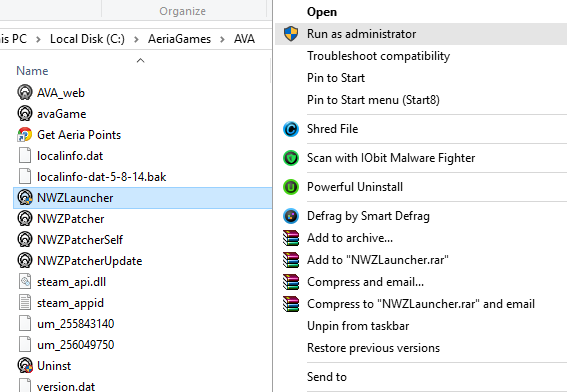 7. Open Xingcode Bypass as Administrator.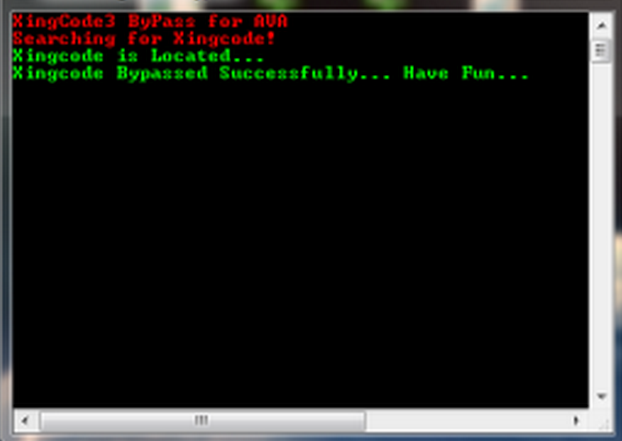 8. Open The Injector w/ UAV ESP (No HotKeys Needed).
UAV ESP Instructions:
1. You need an Injector for DLL.
2. Run the Injector as Admin.
3. Inject into AVA.exe.
4. You should hear a beep on injection.
9. Login/ Start A.V.A.
I am not responsible if you get banned using these hacks ! Hack at your own risk. (This Hack Is NOT For Last Man Standing or Co-Op Mode.)
Scans:
1)
https://www.virustotal.com/en/file/5c42a693156fe0a68ee44bd7ecd79663f7ac25ab2c07e48d24dc6933d403504a/analysis/1440793169/
2)
https://virusscan.jotti.org/en-US/filescanjob/wzas0azkhw
Original Creators: SayHaiLo, HOOSIER.
Credits: HOOSIER and CCMan32.
Hack Pack Download:
>>
Detected
-- QnA --(Question And Answer)
Q) Can anyone else see the UAV?
A) No they can not.
Q) Does it work for Garena A.V.A?
A) No, these hack is only made for Aeria Games A.V.A.
Last edited by AMonsterAJ1 on Sat Sep 19, 2015 6:04 pm; edited 5 times in total