ONLY FOR US AERIA GAMES VERSION!! NOT GARENA
Instructions:
1- Download the Hack & the Numpad Setup.
2- Extract the Hack with WinRAR. Then install the Numpad Setup.
3- Run the Hack as Administrator & BEFORE opening AVA.
4- Join a Game on PVP Channel.
5- While you are on the Game. Open as Administrator Numpad.
6- Click on ( 0 or 1 ) To activate the Features.
7- Enjoy
I'm not responsible if you get banned.
Important Notes (Must Read):
1- Do NOT play on this Modes: DEMOLITION, ESCAPE, or CONVOY.
Because when your team mates died and they see that you are using Unlimited Ammo. You can get Reported or Banned.
2- Modes you can Play: Annihilation, Escort, Cross Steal, FFA. (Maybe Domination Mode)
3- Sorry, but there is NO option or Key to Turn OFF Unlimited Ammo.
Features:
-UAV
-Wall Hack
-Unlimited Ammo
Toggles:
Numpad 0 -> UAV
Numpad 1 -> Wall Hack
UAV: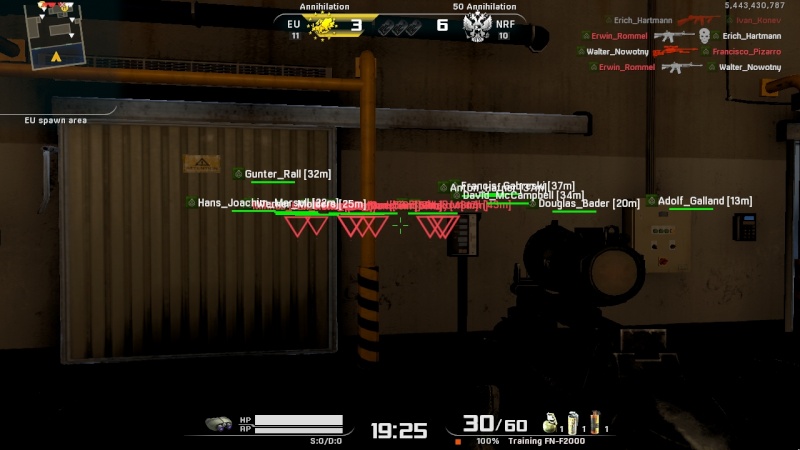 Wall Hack: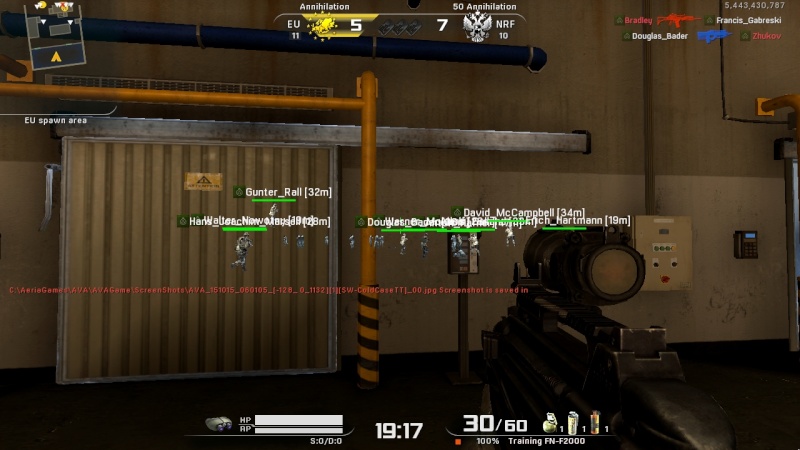 BOTH Hacks:
Credits To Original Creator: SayHaiLo
Credits: Jabberwock.
Scans:
1)
https://www.virustotal.com/en/file/f5687bd74981a1aed9e01af94c441fca72f91fb6c961c6b29bae868a9823befd/analysis/1444903738/
2)
https://virusscan.jotti.org/en-US/filescanjob/tpti4dl0v7
Download:
AVA Hack:
https://www.dropbox.com/s/xlyyaexu296r1dh/AVA%20UAV_Wall_OGH.rar?dl=0
Numpad Setup:
https://www.dropbox.com/s/831rtyq99y3zoxx/numpad-1.0-setup.exe?dl=0