How to activate it?
Press END KEY in-game.
Status dll: UNDETECTED
Screenshot: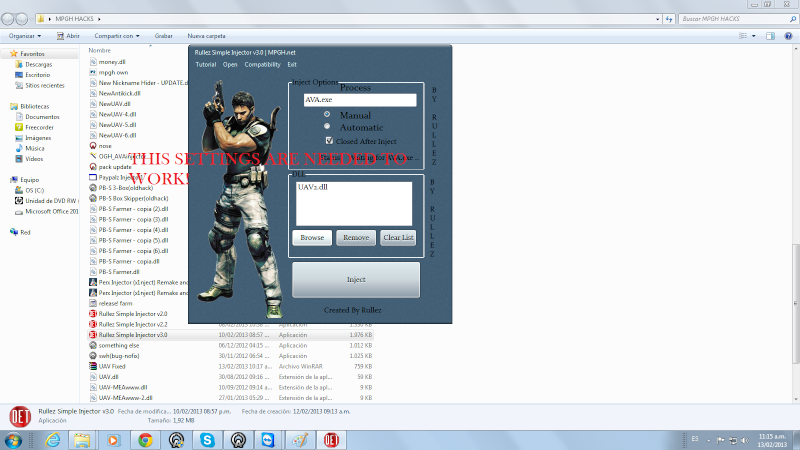 Download DDl here:
uploading.com/f22cmc73/UAV-Fixed-13-02-2013-rar
Download injector here:
uploading.com/66e6192a/Rullez-Simple-Injector-v3-0-rar
(This is a new injector)
NOTE: all the files in the folder are needed.
NOTE 2: Inject the UAV2.DLL and not the UAV.DLL (UAV.DLL detected)
Dont forgget to run it as administrator.